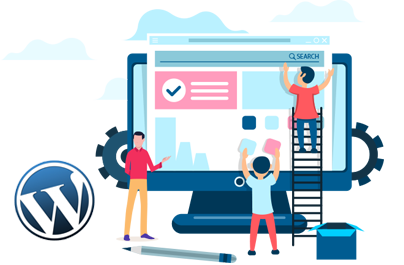 Custom WordPress Website Development Services in Vancouver
Having an online presence is essential for every business. It drives more sales and customers for your business. We at WebMechanix, are a Vancouver based web design and development agency offering professional WordPress Development services.
Our adept web designers and developers are highly trained to create user friendly and easy to use WP websites at very fair price. They understand that every business is unique and their needs are also different from others. WordPress has become the most popular CMS platform for websites and bloggers. Looking for a help to create a responsive website? Our WP website design and developer team creating a site for you that not only looks awesome but it will give a chance to rank up on the Google and other search engines.
What You Can Predict By Selecting Us?
Professional and reliable website.
Modern and experience web designers and developers
Tablet and mobile responsive layout
Advanced SEO implementation
User & Search Engine Friendly
Custom WordPress websites
WordPress update and website Maintenance
Custom themes, plugins in WP
100% transparency
Affordable price
We Build Sites That Works For You
A strong and visually stunning website is one of the most powerful marketing tools that will take your business to the next level. By hiring our professionals you are getting a website that is specially designed for you. Every single thing of the page title to the layout is planned very carefully to generate the right traffic to your website.
In these digital days, it is not enough to create a website. If you want your visitors come back, you have to create a site that compels visitors to stay on your site. Our WP professionals committed to convert your visitors into customers.
Get More Leads and Traffic with a Mobile Responsive Website
Nowadays, people use their mobile phones for almost everything. Smartphone plays a vital role to convert your visitors into customers. If your website is not a mobile responsive, it means your visitors are going elsewhere. You don't want to see lose in your business just because of a responsive site. So, we provide you responsive website packages which are very budget friendly.
Why People Choose Us for their Projects


Wealth of experience
We have many years of experience in creating beautiful and responsive WordPress websites for both small and large businesses in Vancouver. We build websites that deliver excellent user experience and ROI.

Search engine friendly website
We understand a website is how important for you and your business. That's why we develop a website with the strongest search engine strategy. We also offer additional search engine optimization services.


Affordable price
At Webmechanix, we offer effective web solutions at reasonable prices. We go above and beyond to ensure that our clients are 100% satisfied with our work.


24/7 customer support
Your website is open 24/7 for your customers, right? Just the same as your website, we are available 24/7 to resolve your queries with a very less possible time.
Want to take your WordPress website to the next level? Don't look further, just call us. We create an attractive website for you that work as a money earning vehicle.